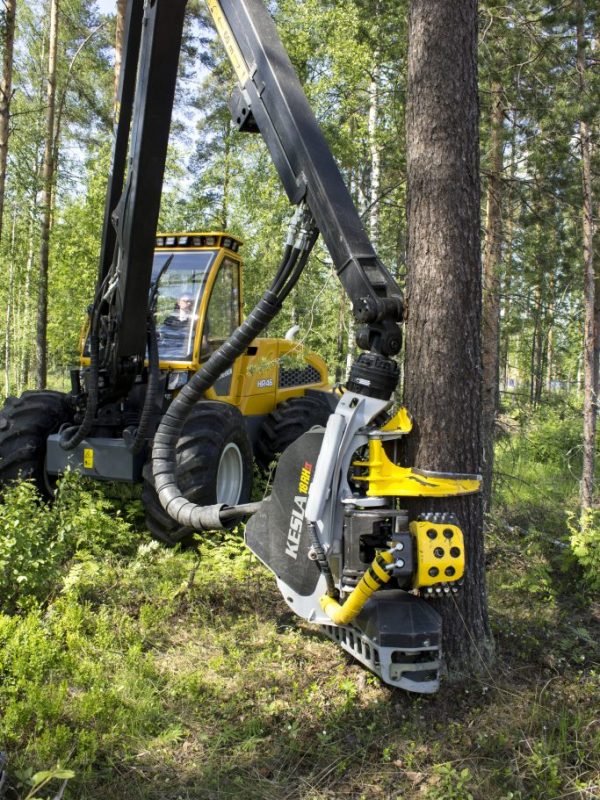 KESLA roller harvester heads are designed for extreme conditions.
The best materials and components in the market, high quality and superior design ensure that the Kesla Rolled Harvesteraggegates work reliably and are easy to maintain.
The standard equipment of the Kesla roller harvester heads is well thought-out. Even with the basic model, propotional valves for controlled feed are standard. This allows for fluid work and makes the delimbing efficient. The feed to the cutting point is fast and with extraordinary precision. With proCon, hydCON and other KESLA accessories, the performance of the reel harvester can be further increased and the unit can be adapted to the needs of the customer and the conditions. The accessory plates include, among other things, rotary heads and feed rollers for different operating conditions.